NEW AGE BUNDABERG - FAMILY CARAVAN RANGE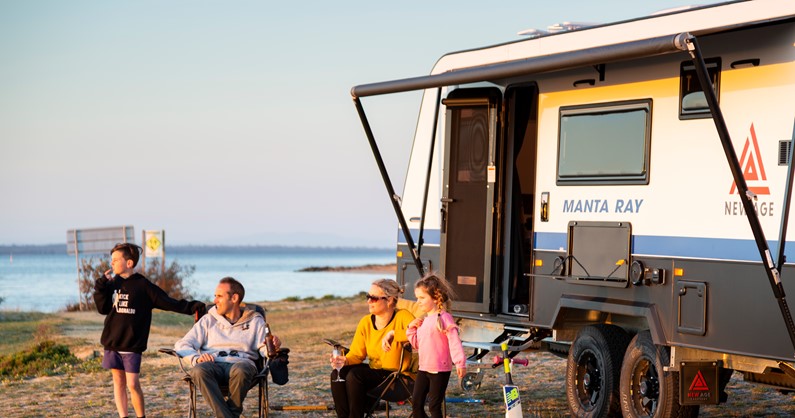 19 Aug 2020 | In Caravanning News, Takalvans News
READY FOR A NEW FAMILY ADVENTURE?
Pack up the kids and hit the road in a new family caravan from New Age Bundaberg and start making memories today!
With no overseas travel there has never been a better time to get out and explore Australia. Whether it's that weekend getaway to a nearby camping spot or a longer journey we have a family caravan to suit your needs.
Explore our range below
---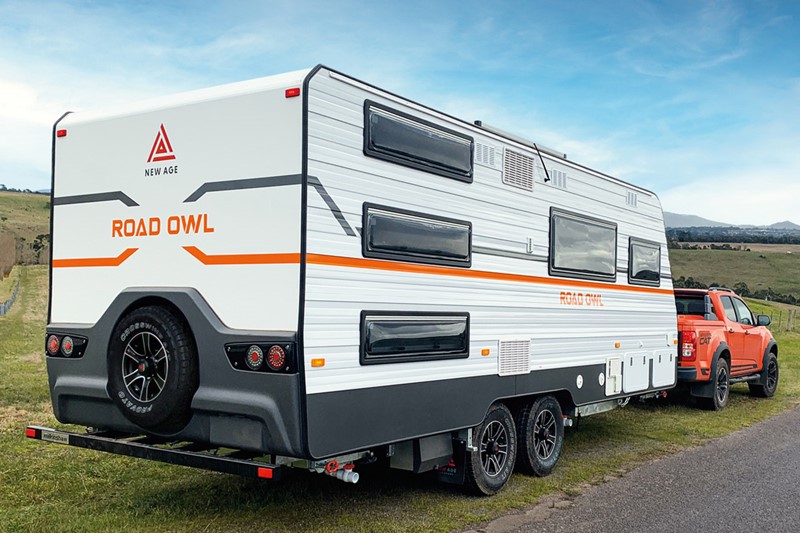 Suited for families or couples, the Road Owl Range has been designed for travellers new to the caravan market. Road Owl Provides an affordable option that does not compromise on quality. Every caravan in the new Road Owl range has been redesigned to reflect our latest and greatest signature look. Aluminium composite smooth rear wall panelling, a unique rear mould with recessed spare wheel housing, a restyled front-end and striking new graphics all combine to deliver a whole new level of streamlined sophistication. The exterior design also boasts thoughtful touches like an easily accessible dedicated water pump cradle with independent isolation valves.
The new Road Owl Range has layouts to suit your needs, plus you have the option to take your Road Owl caravan to yet another level by selecting either the new Comfort pack or new Adventurer pack. The packs have been redesigned to suit all the Road Owl Models and offer a more comprehensive list of features than ever.
With such a list of possible mishaps then the need of adequate insurance cover for your home away from home is unquestionable. This brings up an important point. Is your level of insurance cover adequate? Do a bit of research to determine whether your van is well covered in case an unfortunate event took place where your van ends up being a write-off.
---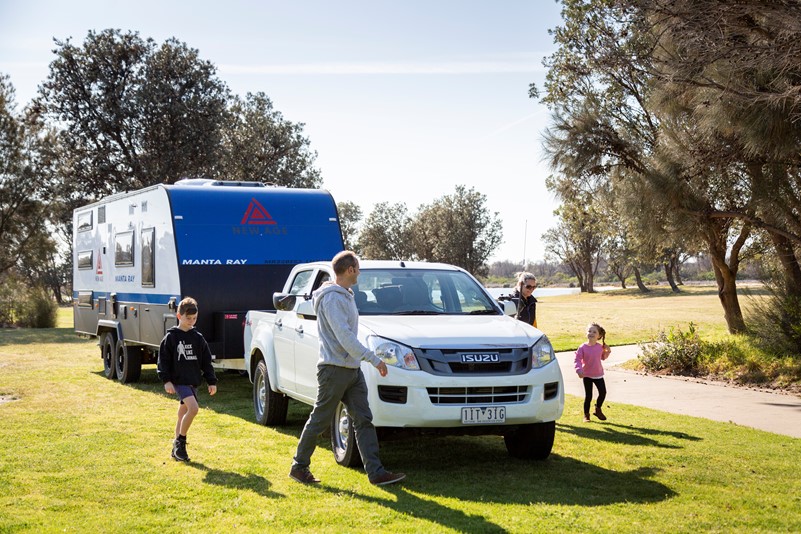 The Manta Ray Caravan is ideal for those seeking to travel Australia in style. New Age Caravans has spent years designing and perfecting the Manta Ray range of caravans to bring you the most comfortable travel experience.
This modern range has been engineered to offer all the space you need. Suitable for families, the Manta Ray MR22 comes furnished with an ensuite with shower and toilet, fully equipped kitchen, and spacious layout design. Take a Virtual Tour
---
The new Road Owl Pop top is the ideal starting point for anyone wanting to travel in style at a very competitive price. Available in a couples or family layout, you'll be able to travel freely in a van that lets you expand the roof to sleep and close the roof when in transit. The Road Owl Pop top range offers a choice of either a Comfort or Adventurer upgrade pack allowing you to be perfectly equipped for your intended travelling style. Take a Virtual Tour
---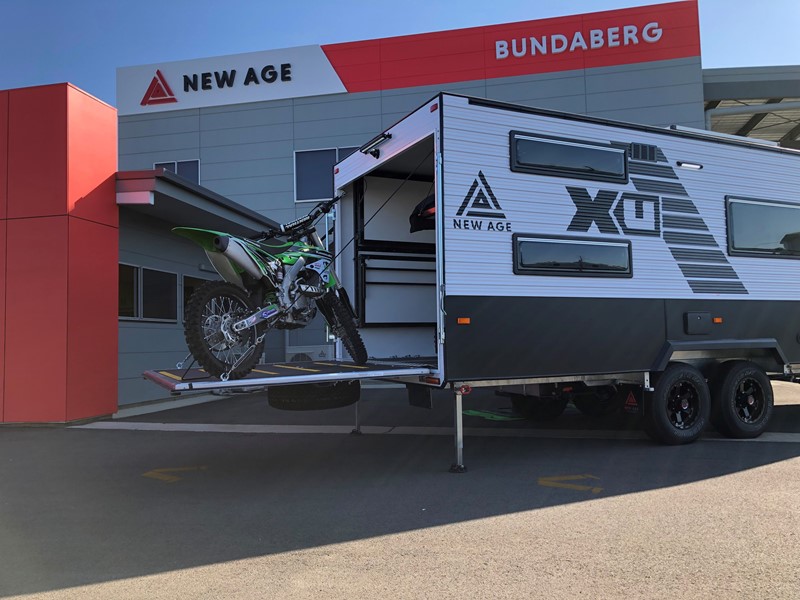 Designed for the action enthusiast, our New Age Xu toy hauler features engineering and design aspects that could only come from a company owned by Australia's Walkinshaw Automotive Group. For those who live for adrenaline-fuelled activities like motorbiking, quad biking or mountain biking, the XU's clever garage setup, modular sleeping quarters and transformable outdoor patio make it the perfect caravan for high-octane holidays or weekends away. And with the ability to accommodate up to seven people, there's no need to leave anyone behind. Take a Virtual Tour
WANT MORE INFORMATION ON THE NEW AGE CARAVANS RANGE.
DOWNLOAD OUR BROCHURES
New Age Pop Top & Camper Range
Or contact our friendly sales team - ENQUIRE NOW