Top 6 Things Your Caravan Repair Shop Should Always Do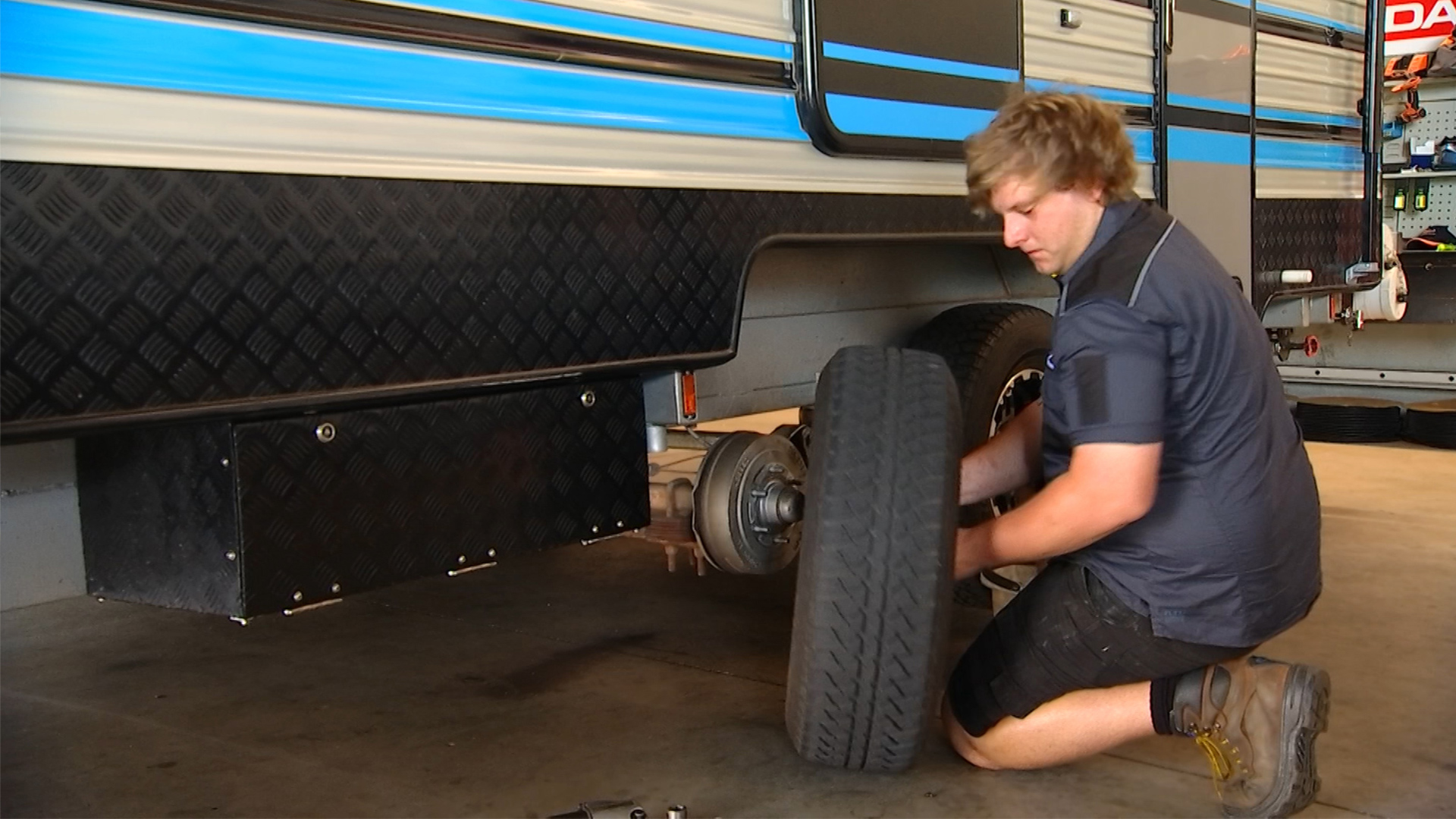 28 Apr 2022 | In Tips & Tricks
The great thing about exploring Australia is that you can do it on your own terms. Whether driving your caravan through the outback or taking a holiday near one of its many beautiful coastlines, there are so many things to see and explore!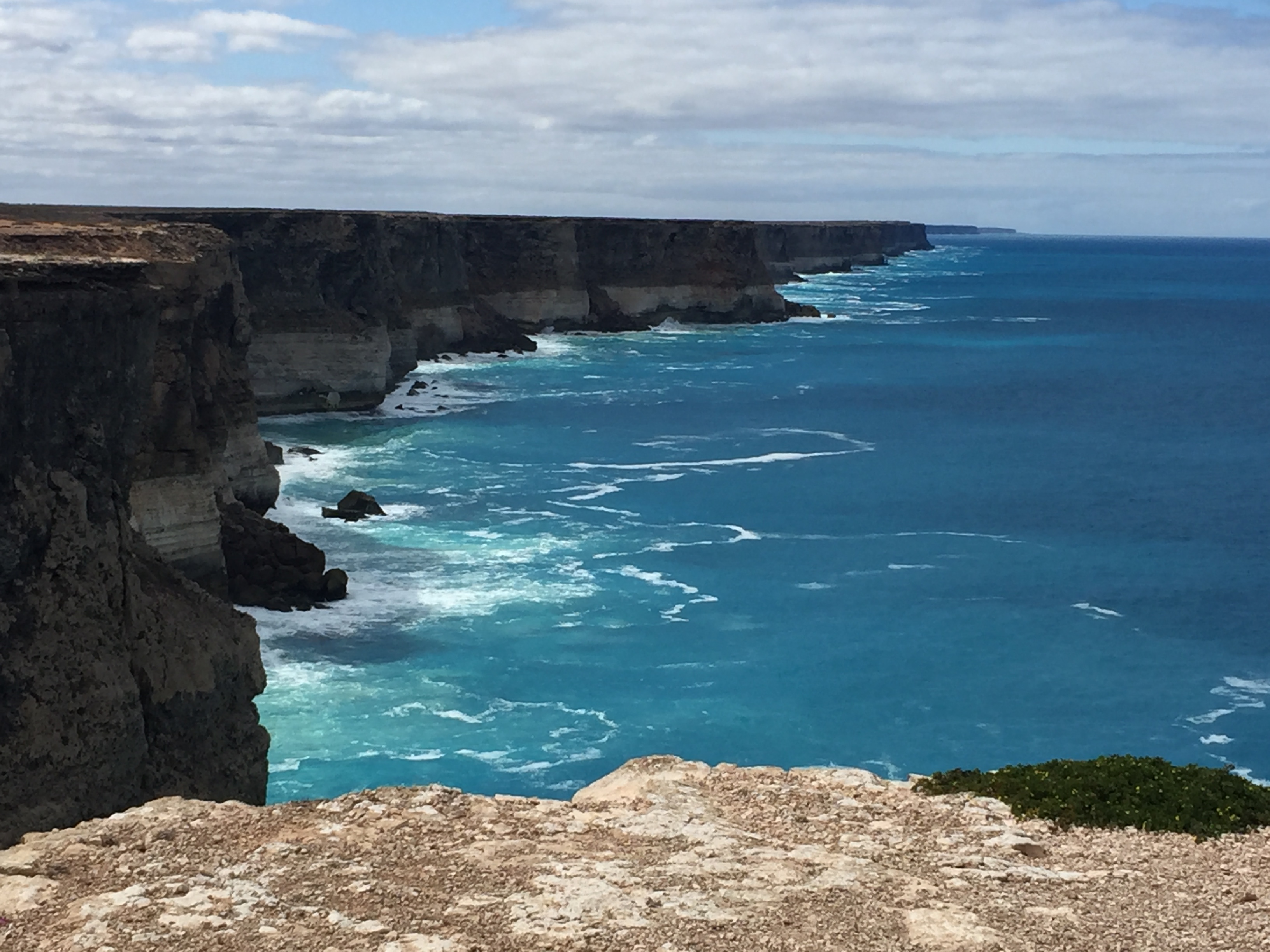 Now, just before you embark on your journey, it's important that all aspects of your caravan are in good working order, to make sure you will have a smooth adventure. The first thing we would suggest is if you haven't had your caravan in for its regular maintenance and especially if your caravan has not been used in a while, is to bring it to your local caravan repair shop for some love and care. Now, if you are on the road and you have any concerns or you just want to be super careful, stop at a trusted caravan service shop and they will help you get back on the road in no time.
Also, if the caravan repair involves insurance, you'd better check that this place is authorised for caravan insurance repairs, and has all the infrastructure, experienced staff and availability to take care of your insurance claim. It's also recommended that before every trip you make sure your caravan insurance policy is paid up so that there can be a seamless and time-efficient transition to having your van repaired and back on the road.
Now if you are reading this you are probably planning or already have taken your caravan to a caravan service shop or are about to, so below we share some key things you should expect from them.
HERE ARE SIX THINGS THAT YOUR CARAVAN REPAIR SHOP SHOULD ALWAYS BE ABLE TO DO:
Inspect your caravan for any damage or wear and tear
Check brakes and breakaway gear
Replace any broken light bulbs or damaged wiring
Tighten bolts and screws that may have come loose over time
Test all the appliances and electrical equipment to make sure they're working properly
Replace broken or damaged parts
1. INSPECT YOUR CARAVAN FOR ANY DAMAGE OR WEAR AND TEAR
This doesn't mean they do a quick tick and flick where you end up with a sheet that says everything is okay and a hefty bill to pay at the end of the process. This means a thorough going over in relation to things like:
wheel bearings,
tyre wear and integrity,
weld points,
U-bolts and spring hangers,
shock absorbers or airbags if fitted,
axles or axle stubs,
and generally a good look around underneath.
After all, this is where the rubber meets the road and where damage, wear and tear are most likely to happen. Inspection of the A-frame, jockey wheel and mountings and running gear is also crucial as this is where the connection to your tow vehicle happens and where most failures occur, sometimes through mental fatigue and sometimes because of mistakes made in hitching up.
2. CHECK BRAKES AND BREAKAWAY GEAR
It's great to get going and travel the great open road, as Australia has the 9th. longest road network in the world with 823,000km of roads, 356,000 paved and 466,000 unpaved. We also have the longest national highway in the world to boot, so you can really go out and make a mile. The feeling of cruising along with your home behind you, taking your time and just enjoying the great outdoors is just the best. But guess what, at some point, you're going to want to stop, and in some cases in a big hurry. That's why getting your caravan repair shop to do a thorough check on the following key items, is just the sensible and safe thing to do.
KEY BRAKES AND BREAKAWAY ESSENTIAL TO CHECK:
brakes,
parking brake cable,
linings, shoes and pads,
brake electrics,
brake magnets,
and sway control and the break-away system.
It's good to know that in the case of an emergency you can pull up in a straight line and rely on your van to do its part in coming to a halt too.
3. REPLACE ANY BROKEN LIGHT BULBS OR DAMAGED WIRING
When it comes to travelling in many parts of our great land you're going to need to be seen as much as you need to see for yourself. This is where proper illumination of your van is a must as much as illumination of your tow vehicle is. We travel our roads with many other road users, especially where many more of our fellow Aussies are hitting the road too.
As of 31st. Jan 2020, there were 669,400 caravans registered in Australia and a combined total of 741,440 caravan and campervans registered.
Truck drivers who have been driving long distances, as well as other vehicles, need to see you, as you are likely to be travelling at a slower pace than them. Fog, poor light, misty rain, twilight or sunset levels of lighting accentuate the need for your rig to be easily seen and recognisable. This is where have your repairer check your own caravan lighting, stop lights and parkers, turn signals is not only necessary to be checked but also a common-sense safety issue. It is a wise move to have your caravan repairer check out your batteries and inverter operation at the same time.
4. TIGHTEN BOLTS AND SCREWS THAT MAY HAVE COME LOOSE OVER TIME
It's just a fact of life that as a result of travelling our thousands of kilometres of roads with our vans in tow there are going to be things that work loose. It doesn't matter whether it's your bicycle, car, caravan or truck, there will inevitably be a need for bolts and screws to be retightened and that's where a good caravan repair shop becomes invaluable. Before heading off it just makes good sense to have your caravan repairer go over your caravan with a focus on retightening running gear and other screws, so that you can be sure that nothing important is going to come loose in your travels.
5. TEST ALL THE APPLIANCES AND ELECTRICAL EQUIPMENT TO MAKE SURE THEY'RE WORKING PROPERLY
We always recommend checking all your key electrical appliances / equipment prior to your trip, so that you know that when you arrive at your chosen campground or caravan park that your microwave, air conditioner or more importantly refrigerator are all working. One of the important services provided by your caravan repairer is checking the efficient operation of the many appliances which make life in your van that much more comfortable. To have these appliances operating efficiently and reliably ensures your caravanning holiday is a huge success. Most of us travel with our perishable foodstuffs in the van refrigerator and look forward to the end of the day when we can have a leisurely meal and glass of chilled wine in our rest stop or caravan park. So, next time you go on your caravan trip check all electricals but also, don't be shy to ask your caravan service shop if they do this. This way you will know your fridge or any essential appliance will be reliable and ready for any new caravan adventure you go on.
6. REPLACE BROKEN OR DAMAGED PARTS
So what happens when something is found damaged or in need of replacement? It's so good to have the confidence in your caravan repairer to know that they will be replacing parts with the best replacements available. Then you can know there is little chance of further breakdown and that you have the freedom to continue on your journey confidently and without undue stress. It's important to have a repairer who not only stocks the best available parts and systems but also has the ability to fit and service those systems also. Additionally being able to get the latest technology in caravan towing/servicing on your caravan brings a sense of confidence in your relationship with your repairer, who is responsible for servicing your home away from home.
IN CONCLUSION!
Depending on how long you've been using or not using your caravan, it may be time to get it serviced. There are many things that should happen before and after servicing your caravan. A good caravan repair shop will help with all of these needs! Trained caravan repair professionals will inspect the exterior for any damage or wear and tear, check brakes, tyres, light bulbs or wiring for damage. If anything is broken they'll replace it. No matter what the repair or service and for that matter caravan insurance repairs that you need, we would love to help you get back on the road safely, so call our friendly team today!